About Our Site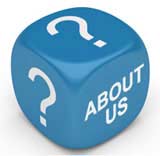 PetsAndTravel was formed to offer a unique reference point on travelling with your pet.
Once you own a pet there will be times when a holiday looms and you wonder what to do with your pet. This site will show you how to find a suitable place to leave your pet while you are away from home whether it is with friends, family, a boarding establishment or a house sitter.
But, have you thought about taking your dog on holiday with you? It is now possible to take your dog overseas as well as a on a family holiday in the UK. With the introduction of the pet passport once you have followed the rules about obtaining a pet passport and protecting your pet with the required vaccinations and drugs many types of pets can travel to all the countries covered by the scheme. Here we show you how to find out about travelling overseas with a pet and how to be prepared for the adventure.
Why leave your pet as a boarder when there are so many holiday places that now take pets as well as the family? With a little thought the family holiday can truly encompass the whole family. This site shows the type of holidays you can experience with pets as well as how to be prepared for the trip without facing too many embarrassing incidents that happen around animals.
Travelling to a holiday destination with a pet needs careful planning. Where will it travel within your vehicle? What about travel sickness, stopping for breaks and dealing with hot or cold weather? This informative site covers anything one needs to know about travelling with a pet.
WARNING - We do not sell pets, products or services
We do not sell anything directly from this website, our articles are purely for advice and information. If you receive a request from anyone asking you to send money to PetsandTravel in exchange for a puppy or any other pet service, it is probably a scam, so please be vigilant.

Related Articles in the 'Site Information' Category...