Young Pets: Can You Take Them On Holiday?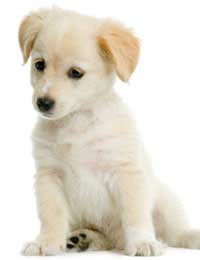 Q.
I have been very confused as to regulations for traveling with pets to and from the UK to Canada after looking at several contradictory sites.
I will be traveling on Northwest Airlines on the 21st of December for a holiday, and will be returning to the UK on the 10th of January. I was hoping to bring my puppy, who will be 3 months old at this time with me as a carry on; but I am not thinking that this will be possible.
Please let me know if this is in fact an impossible idea of mine and if not, what the requirements will be for me to take my dog with me.
(Ms Robynne Young, 23 October 2008)

A.
You ask if it would be possible to take your puppy on holiday to Canada with you. The regulations in regard to taking pets abroad are long and complicated and with a puppy as young as yours it would probably be better in the end to leave it with a trusted friend or put it into kennels.
If you decide to kennel your pet, you should start looking now. Good kennels get booked up early so you should not leave this decision to the last minute. Visit several kennels to get an idea of what they offer, a young animal will need particular care. Only when you are completely satisfied with the facilities make your booking.
Getting back to the question of taking your animal abroad, there are specialist airlines that do a pet carrying service and they could advise you as to the documentation that you would need. It might be possible for your pet to travel on the same flight as you but as far as I am aware, animals have to travel in the hold. This is pressurised, heated and dark so most animals would sleep throughout the journey.
Your vet should be able to tell you what injections your dog would need and arrange for them to be given and issue you with the correct documentation. Problems could arise when you come back into this country, to ascertain the correct procedure you should speak to DEFRA they do have a website that you can visit and the information on it should be up to date.
You might also like...
Rabbit- Your Question:
I wish to immigrate my rabbit from Cape Town, South Africa to Bridgwater / Somerset. Who can assist me with the arrangements. What are the costs involved
---
Our Response:
The EU has stringent entry requirements for pets from "unlisted" countries including a range of vaccinations (3 months before travel), microchipping etc. More details are on this
government page
PetsAndTravel
- 29-Sep-15 @ 10:50 AM
I wish to immigrate my rabbitfrom Cape Town, South Africa to Bridgwater / Somerset. Who can assist me with the arrangements. What are the costs involved
Rabbit
- 26-Sep-15 @ 3:41 AM