How Much Will it Cost to Take My Pet on a Plane, Train or Boat?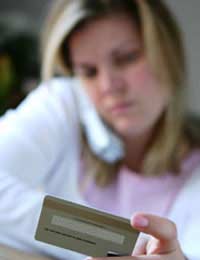 Travel costs can vary considerably when making travel arrangements. It is the same when arranging transport for our canine friends.
Distance
It is no good listening to friends who tell you that it only cost £20 to transport Fido by air if you are going to a different destination or even a different airport or ferry terminal to the one they quoted. At the end of the day you will have to research the journey and collate quotes before making your choice of travel arrangements. Don't always go for the cheapest deal. It is your dog that is travelling and you should always think of his care and comfort during the journey and not how you can knock ten pounds off of the price.
Compare
Whether you are booking a flight or a boat trip compare the companies who cover the same route and see what they can offer you for your pet. This can be done easily now days as most companies have websites that cover their service and costs. If you are booking a trip where the dog is part of your group ensure that the travel company are aware that there is a dog involved. You would be surprised how many people book their pet as a family member and he is thought of as 'Fido Smith' on the booking forms. It would be disappointing to find that the error meant that Fido was turned away at the airport or ferry terminal.
Planes
If you arrange your own dogs travel arrangements you will find it to be a minefield of information and paperwork and not best suited for everyone. Apart from the paperwork you will have to arrange for the correct sized crate for your pet to travel in and arrange for him to be delivered at the right time for his flight. The flight he travels out on may not be the same one that you and your family are using which leads to another problem, who will collect him at the other end? Prices will vary as to the size of the crate and the destination. You may find that by employing the services of a pet freight company you will spend hardly any extra money but the stress levels will be greatly reduced.
Boats
If your family are travelling out by ferry first check that pets are allowed to travel via that particular route. If your dog is part of the travellers within the car it may be that you will not have to pay for him. However, upon arriving at the foreign port to travel back to the UK not only will your dog have to be treated against fleas and ticks, which will cost you money, but you may have to pay £30.00 for his return trip. Pricing charges seem to change between ferry companies but an average charge for a pet is £10 each way. It is also possible that the ferry will have kennels on board that you can use instead of leaving the dog in your car. You cannot book these kennels they are available on a first come first serve basis.
Trains
If you are travelling as a passenger you may find that you dog will be charged the price of a child fare. This does not entitle him to sit on a seat however. If the pet is small enough carry him in a cage or crate. For larger dogs a blanket for him to sit on would be advisable. Always check ahead of your journey to check that your pet is welcome with the train company.
By shopping around for the best deal you can save money on your dog's trip but be aware the quality of service may not be the same. But also remember that wherever you travel overseas your dog's pet passport must be up to date.
You might also like...
@Stacey - we do not provide courier services. Our website name has been used many times by scammer so I am pretty sure you can say this one is a scam.
PetsAndTravel
- 25-Jul-12 @ 12:21 PM
Hi I wonder if you can help me please? I have found a puppy online that I have enquired about, the seller is in Belfast and has told me that I can have the pup couriered to me using your service? This sounds great but I am alarmed at how many reviews I read about puppy scams and how the seller gives the name of a reputable company such as yours but in fact it is made up! Is there any way that I can check that my promised pup is being delivered to me via your company? Kind regards Stacey Neal
Stacey
- 23-Jul-12 @ 11:19 PM
Regarding the booking of kennels on ferries: with Brittany Ferries kennels have to be booked when booking the passage including advising of the right size dog (large or small) Greets Kerstin
Kerstin
- 4-Aug-11 @ 5:38 PM