Pet Travel Insurance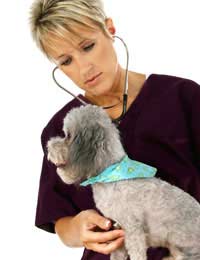 When travelling with your pet it is imperative that your pet has insurance to cover all eventualities.
Cost of policies
Free Insurance Cover:
When you first bring home your pet from its breeder you should have been given insurance cover for the pets first six weeks in its new home. This type of insurance is in some ways a marketing ploy for the insurance company to sign up new customers. However for the new owner it is a godsend as they are safe in the knowledge that their beloved pet is fully covered just in case anything should happen whilst the hunt around for the insurance company that both suits their lifestyle and their pocket.
What Suits You?
Use the six weeks to investigate other pet insurance companies. It isn't just specialised pet companies that now offer insurance as some of the best deals can be picked up whilst shopping in your local supermarket. Also check to see if your pet is covered in any way with your home insurance as it is false economy to pay twice for a service that will only pay out once if you needed to claim.
Barter
When signing up for a pet insurance remember to haggle over the price. Why pay for parts of a policy that you will not need? If the insurance company will not meet your demands take yourself elsewhere.
Overseas Insurance
If you intend to be travelling overseas check to see if the insurance policy covers your pet while he is away from the UK. To buy a separate policy can be expensive so look for one that is inclusive of all your needs.
Lost Pet Cover
Some policies cover you if your pet should be lost or stolen. This will cover such things as posters and advertising and also replacement value if he should never be found. As upsetting as it can be to lose a pet it is reassuring to know that the hundreds of pounds you may have paid out for your pet can be recovered so that the family at some time can have another pet. Remember that you will need to prove how much you originally paid for your pet so keep all receipts relating to the pet and its purchase.
Courier Insurance
If you are using couriers, freight companies or any other third party to move your pet check that they have supplied you with cover in the eventuality that the animal is lost, stolen or injured during the journey. You do not want to be met with a huge bill for medical expenses at the end of the journey. Do not assume that your pet insurance policy will cover the animal whilst it is in the care of a third party. If you need to verify any query with either your pet policy holder or the freight company ensure you have a reply in writing in case there is a dispute at a later date. It is better to be safe than sorry.
Most pets travel to their destinations without mishap but by doing your homework in advance of any trip you can travel safely in the knowledge that your pet will be well looked after.
You might also like...
This sounds suspicious. Check it out more thoroughly before going ahead and don't part with cash for insurance. Any good insurance company will accept payment by credit card or cheque etc
PetsAndTravel
- 15-Mar-11 @ 10:21 AM
I bought a puppy abroad but they want insurance before they release him to us. They keep demanding I pay buy cash but I don't want to send them money. What can I do?
coolpaul
- 14-Mar-11 @ 7:20 PM