What is the Pet Travel Scheme (PETS)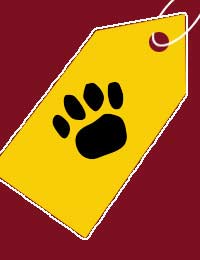 The pet travel scheme (pets) was introduced so that dogs, cats and ferrets could be brought into the UK without having to go through six months quarantine. Although UK based owners can avail themselves of this scheme it is not open to pets from every country.
Pet Travel
It is now possible to go on holiday and take your dog, cat or ferret with you without the worry of then spending six months in quarantine kennels upon your return thanks to the Pet Travel Scheme. However before you set off overseas with your pet make sure that you are up to date with the current regulations and that your pet conforms to the legislation.
History
The pet travel scheme was introduced in February 2000 and now covers most of the member countries of the EU. America and Canada and certain other countries are now part of the travel scheme but if you are unsure if your destination is covered either contact the Department for Environment Food and Rural Affairs (DEFRA) or your vet who will be able to give you details of the current member countries.
Procedures
Before setting off with your pet there are certain formalities that have to be undertaken so that your dog, cat or ferret has an up to date pet passport.
A micro chip must be fitted to your pet and it must be able to be read when scanned. Failure to scan the chip is the major problem encountered when entering the UK with a pet. The microchip details are unique to each animal and must be readable when scanned. Paper documentation is not sufficient as proof of the animal's identity.
Your pet must be vaccinated against rabies by your vet and the information recorded on an official form. If by chance the rabies shot was given before the pet was micro chipped it has to done again. Booster injections have to be done and records kept up to date.
Blood tests are the next item on the agenda after the rabies shot. These blood tests are to prove that the dog has sufficient protection against rabies. This has to be done in an EU approved laboratory but your vet is able to help with the process. If the blood tests are successful your vet will be able to issue your pet with his pet passport. Some people have their pets vaccinated twice before having a blood test in case it proves negative.
Before re entering the UK your pet has to be treated against ticks and tapeworm. This has to be done no less than 24 or no later than 48 hours before entering the UK. Your pet has to be treated against the worm Echinococcus multilocularis with a reputable product. Again your vet can issue you with details of veterinary surgeries able to provide this service.
The Six Month Rule
Remember that your dog is not able to travel back into the UK until six months after the results of the blood tests.
Other Pets
Other pets such as rabbits and hamsters are able to travel without needing a pet passport as they do not roam off lead and tend to travel in crates and cages so they are not likely to be in contact with animal infested with the rabies virus.
Safety
It may seem a lot of trouble to undertake before one is allowed to travel with a pet however it is imperative that we all follow these rules and have a pet passport if we wish to travel with our animals. Failure to follow the rules will means that our shores will soon become infected with rabies and both animals and their owners will be at risk.
You might also like...