Veterinary Care For Your Pet When Travelling Into the UK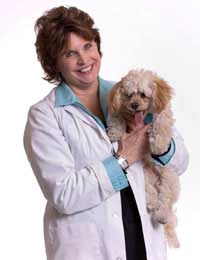 When travelling into the UK from overseas you will need to know the details of a veterinary surgery in the area you are visiting in case you are in need of help during your stay. But how are you to find a vet?
Breed Contact
If you belong to a breed club that has connections to the same breed in the UK ask them for a recommendation. A word of mouth recommendation is much better than picking a vet from a telephone book.
Your Own Vet
Before leaving home inform your own vet of your travel plans and enlist his help in locating a vet in the UK. He may have contacts overseas that can help you.
Destination
Contact the people who booked your holiday destination and enquire as to whether they have details of a local vet. It may be that they have a surgery nearby that they can recommend.
Website and Internet
If you have Internet facilities put the details of your destination into a search engine and you may find that the town or village has its own website. Usually local businesses and services will advertise on the website and you may find a veterinary surgery amongst the listings. If you have no luck in finding a vet contact the local council office that should be listed and will be able to help you.
Governing Body
The British Veterinary Association will have a list of their members and can be contacted on: 0207 636 6541
Pet Passport
It is only travelling into the UK that you need to treat your pet for tapeworm and ticks. When travelling home or out of the UK under the pet travel scheme you need no further treatment for your pet. Ensure though that his documents are up to date when planning your trip as the holiday could be delayed if you need to have booster injections or documents updated.
Tags
It is the law in the UK that every dog taken out in public has to have a collar with an identity tag attached. It may be a good idea to add another tag to your dog's collar giving details of where you are staying whilst in the UK. This will save time if your pet should go missing during your holiday.
Bylaws
When travelling in the UK it is advisable to be aware of local bylaws. Many towns do not allow dogs to run off lead in public parks. They must also stay on lead on the main streets and you must pick up if your dog defecates on the pavement. There are hefty fines imposed on people who ignore these laws. Dogs are also not allowed on many of the seaside beaches during the summer months and fines will be issued for those that break this law.
Language Barrier
If you have trouble with the English language contact your embassy who will be able to advise you on a veterinary clinic in your area. They should also be able to help if translation services are required.
You might also like...