Local Pet Bylaws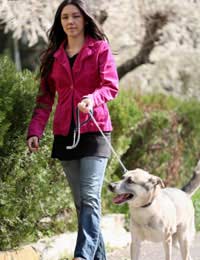 For pets and their owners the laws covering pet ownership in the UK has become a minefield. Some councils have adopted regulations covering the control of pets (dogs in particular) where so far other councils have ignored them. This was brought about by legislation passed in government through several bills but mainly the Animal Welfare Act 2006 and the Dog Control Orders.
Animal Welfare Act 2006
This had far reaching affects on pets in this country. Some of it was good and some has affected dog breeds, as we have known them for over 200 years. For the general pet owner the following basic rules now apply:
For a suitable environment (place to live)
For a suitable diet
To exhibit normal behaviour patterns
To be housed with, or apart from, other animals (if applicable)
To be protected from pain, injury, suffering and disease
The law also states that no one under the age of 16 is able to buy an animal or be given one as a prize if an adult does not accompany them.
Fines of up to £20,000 are now in place for anyone being found to be cruel to an animal or not providing for its welfare.Other parts of the act include:
Tail docking
Game birds
Circus animals
Pet fairs and pet sales
Racing greyhounds
Primates as pets
Plus
Add to the above act the parts of the Dog Control Order that local councils have adopted and it can become very confusing. Examples of these rules include:Dogs fouling in public places £1,000 fine.Failure for a dog to be wearing a collar with a name tag £5,000Animals being left in hot cars £5,000 and/or 6 months in prison.Some councils have also banned dogs from parks and have ruled that dogs should never be let off a lead in public. These rules contravene the Animal Welfare Act 2006 that states an animal must be able to exhibit normal behaviour patterns – is not running off lead in a park a normal behaviour pattern.
The Few
Unfortunately a few bad owners have ruined the enjoyment of owning a dog for the millions of other honest caring owners.
Beaches
The above laws have panicked further local councils that are situated on our coastline to ban dogs from beaches for the majority of each year. Most people know that to own a dog or any other pet is a privilege and a responsibility but the few bad owners have made the rest of the dog owning public no better than public enemies.
Accidents
If your dog should run out into the road and cause an accident you could be liable to prosecution. Make sure that you insurance policy covers you for this eventuality.
Bite
If your dog should bite someone it is possible that you will be prosecuted and the dog destroyed. It is also an offence if your dog is deemed to be dangerously out of control in a public place. Unfortunately the word dangerous to an anti dog person could mean it walks up to them and wags its tail!
You might also like...