Your Pet and Your Holiday Neighbours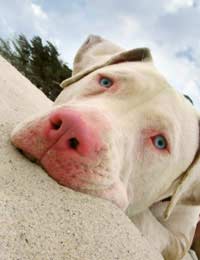 Taking a pet on holiday with you is great fun for the family and also for the pet. But, not everyone is enamoured of animals and you may find that your beloved family pet is not liked by your holiday neighbours.
Travelling
When travelling to your holiday destination never leave your dog or any other pet in the car when you stop for lunch. The inside of the car can get very hot in minutes and your pet can die.
Leaving the window open and water to drink is not sufficient to keep him cool and safe. It is an offence to leave dogs in a vehicle but even so we hear of animals dying and owners being prosecuted on the television quite often in warmer months. Also, if a dog is left in a car he will no doubt bark and get upset and this will annoy those parked nearby and people enjoying a lunch sitting in the sun. Take your dog with you and if he cannot go into a restaurant have a family picnic. The family holiday starts when you leave home and at that point a pet must be considered in everything you plan.
Camping and Caravanning
When holidaying in a tent or caravan the walls of your abode are very thin. Not only that, in the height of the season, chances are that you have made your base close to other holidaymakers. Never under any circumstance leave your dog in the tent or caravan while you go out for the day. Not only is it not safe but the noise of your pet will disturb your close neighbours and you could return home to a distressed pet and an annoyed site manager insisting you remove yourself from his premises.
Roaming Pets
Your dog or cat may be used to wandering alone at home but please do not let him do this when on holiday. Wandering into other people's caravans or tents to say 'hello what's for lunch' can be quite unnerving for some people. On beaches it is also not right to let Rover roam alone. He may get in trouble if he ventures into the sea, he may be stolen or he may get picked on by another larger animal. Furthermore it is your responsibility to pick up after your dog and how can you do this when you cannot see him? Many beaches in the UK now have bi laws that stop dogs being present during the summer months and this is because the animals have made nuisances of themselves around other animals and holidaymakers and the owners have never cleaned up afterwards – this has spoilt the use of the beach for many other dog lovers.
Hotels
Quite a few hotels and guest houses now accept dogs as long as they are well behaved. This does mean that they do not make a noise, dirty the rooms or upset visitors in neighbouring rooms. If you plan to stay in a hotel with your dog make sure you know what to do with him while you are in the dining room even if it means the family eat in shifts so that there is always someone with the dog. Owning a dog is a great responsibility and if you cannot follow a few rules perhaps your pet should be left in a boarding kennel while you enjoy your holiday.
You might also like...