Moving Home With Your Pet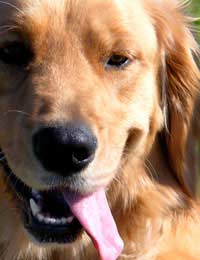 Moving in to any new home can be a stressful time for not only you, but also your pet. A new and strange environment can often leave your dog feeling bewildered and lonely despite having you by his side. Quite often, a dog can show his feelings by howling or barking throughout the night. Like humans, dogs can also have a tendency to comfort eat. Making sure your dog has a good bowl of nutritious food is a sure way to help your furry friend settle into his new home.
On the odd occasion, besides the people, we can sometimes find our neighbours pets to be of a slight irritation. Now more than ever, dogs are also found left alone throughout the day as owners are spending more time away from home thanks to long distance commutes.
Due to this, it is now becoming more and more popular within the United Kingdom to help neighbours by looking after their pets during the day. As well as having many benefits for the dog and the owner, it could be also hugely beneficial to yourself. Not only does topping up the dog food or water provide the pooch with nutrition, but it also provides rest bite from the everyday silence of the house and will lead to better and less disruptive behaviour. Also, taking your neighbours dog just one walk a day can help you break away from the tedium of everyday life and provide you with a new friend. Not only will this provide great exercise for him, but walking is a great way of relieving stress and aggravation from your life too.
As well as boredom being the cause for a dog's unruly behaviour, as with children, unhealthy or sugared diets can often send them into hyperactivity, resulting in disturbances throughout all times of the day. When buying dog food it is important to consider which type of food is best for your dog. For example, some dogs work better with dry food whilst others are much happier with the canned or packeted variety. Whatever dog food you choose, it is important to consider the ingredients in the food, as this can be a factor in noisy or temperamental behaviour.
Quite often, if you search out a particular dog food, you will find special brands that appeal to individual breeds and even particular health specifications. Now more than ever, dog foods are being made from natural ingredients, added vitamins and quality products. This consideration is important as just the smallest addition or subtraction of an ingredient is enough to change the behaviour and outlook of any dog. Surprisingly, people may even buy dog foods for the wrong age groups. Some dog food brands set their ranges out into age categories to help all ages of dogs. Whereas a young pup may not need that extra burst of energy, an older dog may need those vital proteins to help it through the older years of its life.
If problems continue, a simple chat with your neighbour over a barbeque or cup of tea may be all you need to help curve the behaviour of their pet. Of course, if it is your much-loved friend that is causing the disruption, it is best to listen to any complaints from the neighbours and take them all in good humour. Quite often neighbours don't realise that they are causing problems for other people and are more often than not quite happy to take into consideration any issues that are raised. What you must remember however is that with animals, it may take a week or two before there is any change as it takes our four legged friends a little longer to realise that those barks in the night are doing more than just jumping their owners.
The Author
This guest article was written by Peter Jones, canine expert for GJW Titmuss.
You might also like...