Accidents When Travelling With a Pet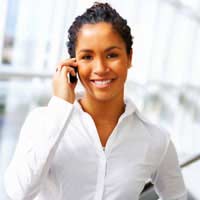 With the amount of vehicles on our roads today it is very possible that your pet could be in your car when you are involved in a traffic accident. Being prepared for this eventuality will be a help if it should ever happen and will keep your pet safe.
Car Safety
Just as passengers should wear their seat belts a pet should be secured and not loose in a vehicle. It has been proven that any person not wearing a seat belt can become a missile in a car if the driver has to break at speed or is hit by an oncoming vehicle. So it is that your pet could be killed or kills another person in the car if he was projected forward in an accident.
Seat Belt
Dogs particularly can wear strong harnesses that clip into the seat belt of the back seat in the car. These harnesses also have a clip so that the dog can be walked on lead without having to remove the harness. These are ideal if you do not have room for a cage, are a passenger in a friend's car or a taxi cab.
Cage
A cage is the ideal place for a dog to be when in your car. When purchasing a cage for the car make sure that it has a strong frame and is attached to the car so cannot move if the car brakes suddenly. Some car manufacturers can supply a cage to fit their cars but these can be very expensive. There are manufacturers of dog and pet cages that advertise in the canine press who make cages to fit the shape of your car. For smaller pets you can have a partition so that several animals can travel at the same time.
Contact Details
Always carry details of what pets are in your car in case are not in a state to speak to the emergency services after an accident. Your pets make have been thrown clear or escaped in the confusion and it is imperative that they are caught before they are injured or lost. By leaving a note on your dashboard stating which pets are with you it will speed their recovery. Also leave a note about pets left at home. If you are hospitalised who will take care of the dog or cat at home? By leaving a contact number of a key holder or family member you can be assured that they will not be forgotten.
Recovery
It could be that your car is damaged in an accident or just breaks down when you are far from home. Ensure that you have breakdown recovery cover with your car insurance and that the recovery service will transport pets. Some companies do not want to take pets in their cab and the dog has the added stress of being left alone in the car as it is towed or put aboard a low loader lorry.
Veterinary Help
When your pet is injured in a road accident the police will contact a duty vet who will attend to your pet. However keep a record of your own vets name and telephone number as it is likely they will need to check on any other treatment your pet needs in the future or has had in the past.
Lost Pets
In the likelihood that your pet escapes during an accident he will need to be recovered as soon as possible. Contact the police and also the local council in the area of the accident as the animal warden will be able to help you. In the days following your loss put up as many posters as possible showing a clear photograph of the pet and how you can be contacted. Local newspaper and radio stations will also help publish details of your lost pet. Online groups such as Dog Lost will bring you in touch with people who are expert at finding lost pets who will help your search and pass on word of your loss to other groups and animal rescue centres.
You might also like...