Car Travel with a Dog: Top Ten Tips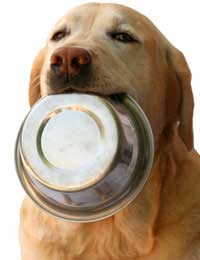 Owning a dog no longer means jumping into the car and letting them jump in behind you onto the passenger seat. The dog owner must be aware of their responsibilities which includes caring for the animal whilst travelling, however short the car journey.
1. Seat belt
Before you say 'I can't put a seat belt on my dog' think of its safety. If you were to brake suddenly or someone was to run into your car, your dog could be thrown around the vehicle, or against the driver, causing further injury. If left loose there is also a chance he could escape through an open door or window. Dog harnesses make sense. They fit snugly around the chest area and clip into the existing seat belt fitting. Furthermore they can clip onto the dog lead when leaving the vehicle.
2. Blanket or bed?
Your dog needs to be comfortable while travelling; a blanket on the rear seat or a comfy doggy duvet or bed in the rear will give him his own place to snooze. It will also keep the seats free from dog hair. Some people like to fit a cage into the rear of their vehicle if this is considered make sure it is secured to the vehicle and cannot move.
3. Food and drink
It's not a good idea to leave food and drink in the car whilst travelling. Apart from spillage the dog may need to relieve itself after eating and will make a mess in the car. Leave food and water for when you stop for a break. Speaking of breaks these should be every hour so that the dog can stretch its legs and do its business. Pet shops stock non drip water bowls which are ideal for use in cars.
4. Hot cars
Cars can become hot very quickly even on day when the sun isn't shining. Leaving a window open is not enough to save a dog from dying in the vehicle. Never leave a dog in a car alone even for a short time. Take him with you or leave him at home.
5. Open windows
In nice weather it is tempting to travel with the windows of the car open. Consider your dog when doing this and make sure he is well secured. He may try to jump out or stick his head out of the opening and be injured.
6. Theft
Dog theft is very common, stories of dogs being stolen along with the car is quite common. Never leave the dog alone in the car even for a few minutes. Apart from overheating as mentioned above he could be snatched by opportunist thieves.
7. Passengers
Make sure your dog is happy with strangers climbing into the car. He may see this as an invasion of his territory and become annoyed or anxious. Also check your passengers are comfortable sitting near a strange dog. This is when a cage or harness is ideal to keep an over friendly dog away from a wary passenger.
8. Identity
You may need to prove the identity of your dog. Micro chipping gives you the security of being able to prove your dog belongs to you as does tattooing. A dog must wear a collar when outside the home and this collar must have a secure identity tag showing your contact details.
9. Safety and theft
If your dog is stolen organisations such as Doglost can help you find your dog. Keep a photograph of the dog in your car in case he goes missing this can be shown to police and anyone helping with the search.
10. Exercise
It's unfair to leave a dog in the car for long periods. Apart from accidents and the dog possibly chewing the interior it will become stressed. Older dogs that experience arthritis need to be able to stretch their legs and take short walks or they tend to seize up. Never be tempted to open the car door and let your dog run free. There may be other dogs in the vicinity that take exception to his sudden appearance or approaching cars that my hit him if he runs into the road. When exercising your dog remember to take plenty of plastic bags and pick up after the dog. Afterwards never leave the bag by the kerb or hang it from a tree or bush. Find a dog bin or a waste bin and deposit the mess accordingly.
You might also like...